The front desk team at the Grand Excelsior Hotel Al Barsha is dedicated to providing exceptional service to all guests. Upon arrival, guests are greeted by knowledgeable staff who are eager to assist with check-in and answer any questions about the hotel's amenities and services. Throughout their stay, guests can rely on the front desk team for assistance with arranging transportation, booking tours, and making restaurant reservations.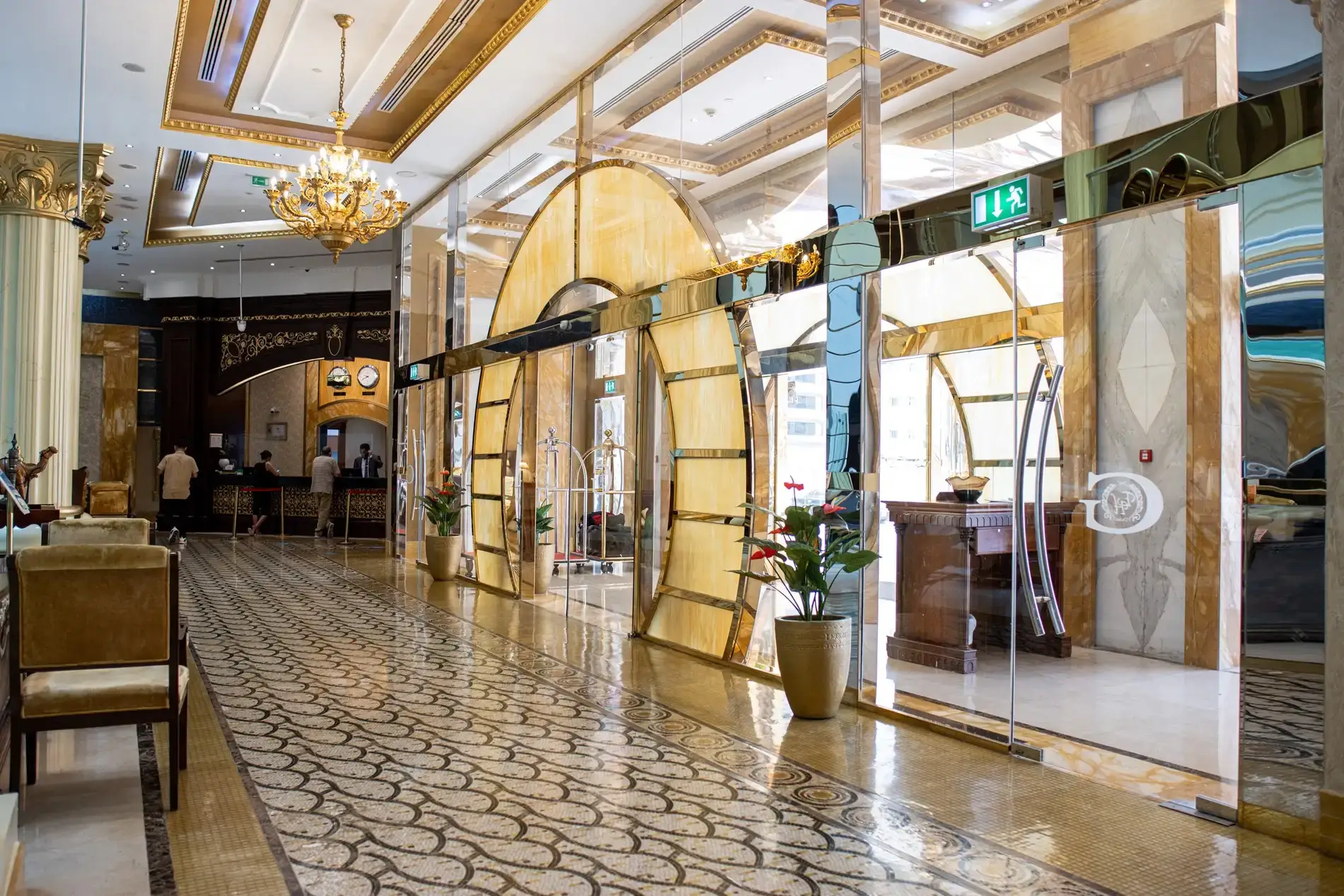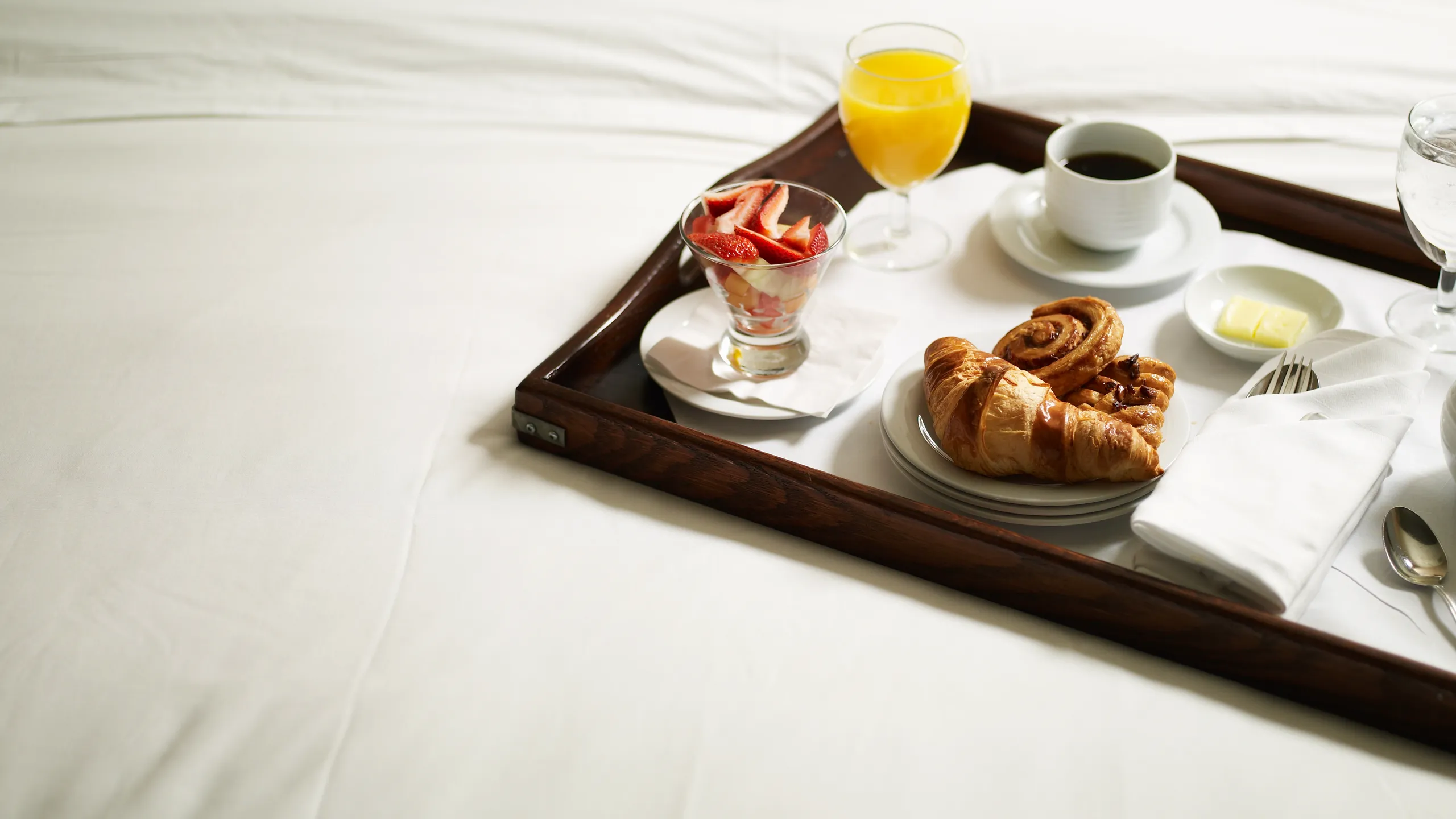 Grand Excelsior Hotel Al Barsha located in Dubai offers impeccable room services to its guests. There is a dedicated room service team that offers prompt service anytime, day or night. Whether it's an early morning breakfast or a midnight snack, guests can expect a delicious meal within minutes of ordering. In-room dining at Grand Excelsior Hotel Al Barsha is a must-have experience to relish delectable meals in the comfortable ambiance of one's own room.
The Grand Excelsior Hotel Al Barsha offers exceptional housekeeping services to ensure guests have a comfortable stay. The hotel employs a team of diligent housekeeping staff, who are trained to clean and maintain high standards of hygiene. The guest rooms are cleaned daily by the housekeeping team, who perform general cleaning duties such as making beds, changing linens, sweeping floors, vacuuming carpets, dusting surfaces and sanitizing the bathrooms. The team also replenishes towels, toiletries, and other amenities in the guest rooms.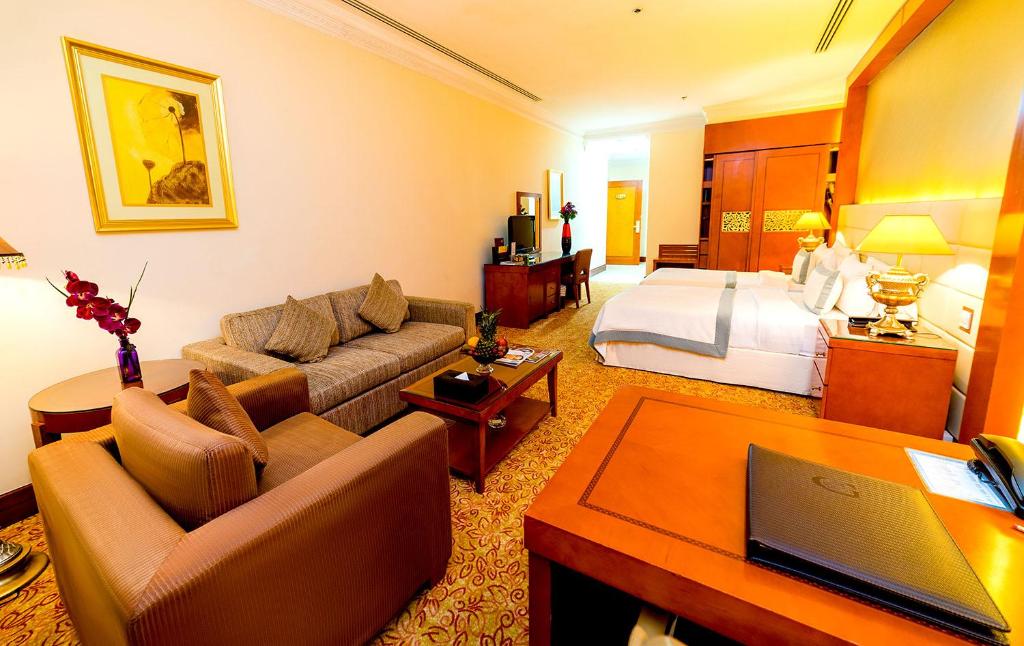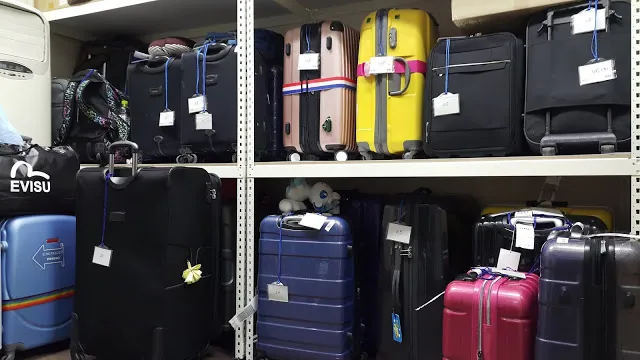 The Grand Excelsior Hotel Al Barsha offers baggage storage for their guests for a nominal fee. The hotel aims to make guests' stays as comfortable and convenient as possible, that is why they provide this service. Guest can store their belongings for as long as they need, allowing them to be free to explore the city without carrying heavy bags. This convenient service is available 24 hours a day and guests can access their items whenever they want.
The Grand Excelsior Hotel Albarsha gym offers a fully equipped fitness center to hotel guests. The gym provides state-of-the-art equipment perfect for working up a sweat and keeping fit while on vacation. Equipment includes treadmills, cross trainers, bikes, free weights, and weight machines.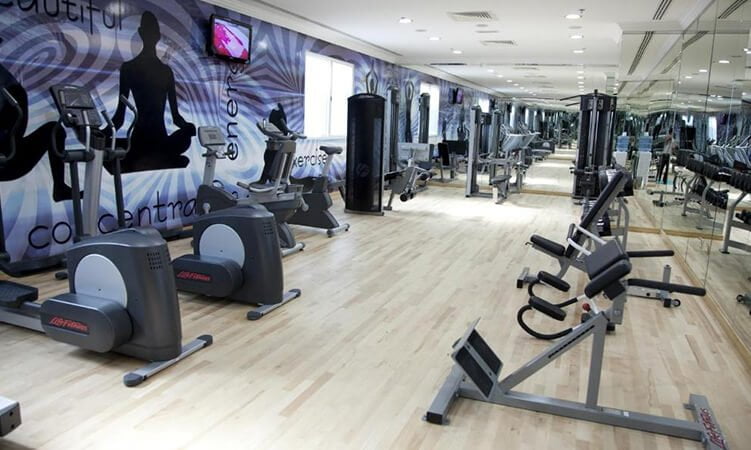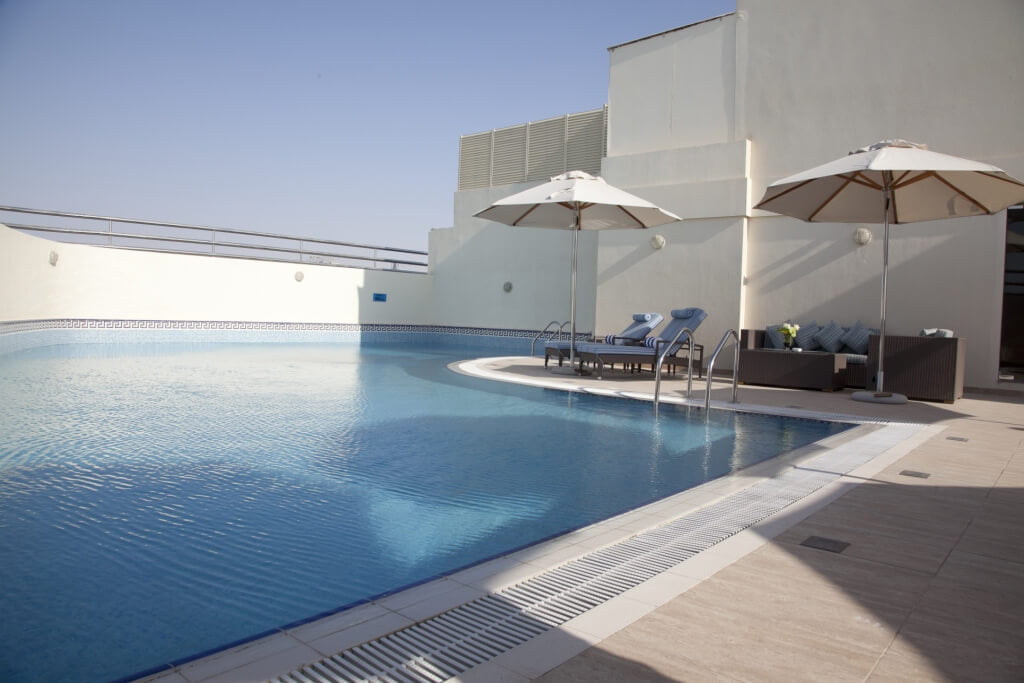 Temperature controlled outdoor swimming Pool
The grand Excelsior Hotel boasts a stunning swimming pool that provides guests with a luxurious and refreshing way to relax and unwind. Surrounded by chic lounge chairs and lush tropical foliage, the spacious pool is the perfect place to soak up the sun and enjoy a cool dip on a warm day. The pool at the grand Excelsior Hotel is designed to cater to the needs of all guests, whether they want a refreshing swim or a relaxing soak in the hot tub.
The beauty salon at Grand Excelsior Hotel offers a variety of treatments to its guests such as facials, massages, pedicures, manicures and haircuts. The salon is equipped with state-of-the-art facilities and staffed by professional beauticians who offer personalized services to meet the specific needs of the guests.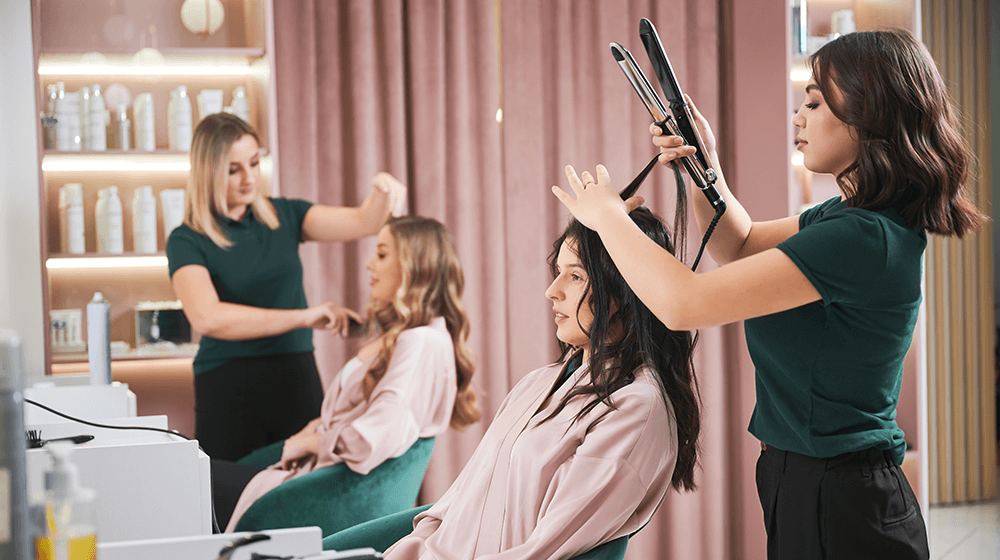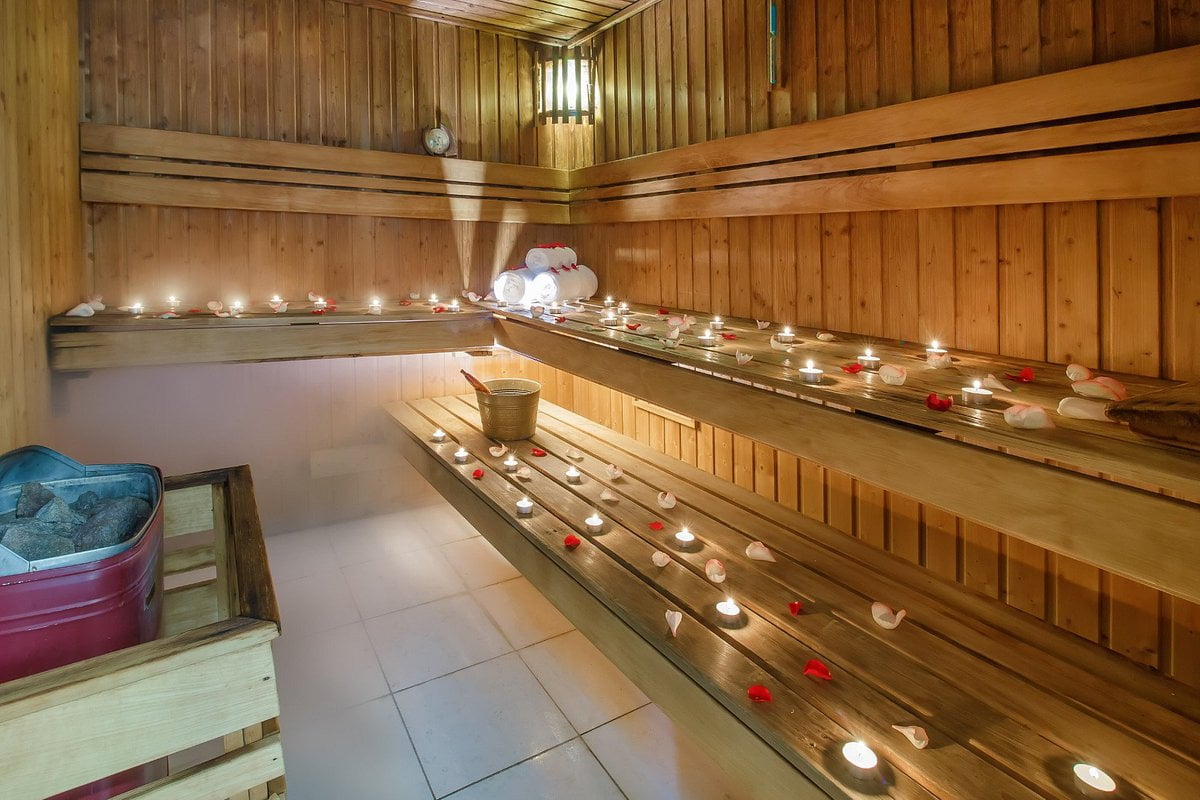 The grand Excelsior Hotel boasts an authentic and luxurious sauna experience for its guests. The sauna is located on the spa level of the hotel and features separate facilities for men and women. Guests can relax and detoxify as they alternate between the dry heat of the sauna and cool showers.
The Spa at Grand Excelsior Hotel Al Barsha is a luxurious wellness retreat that offers a range of rejuvenating treatments and facilities to its guests. The spa features a serene and calming atmosphere that enables guests to unwind and relax. The treatments on offer include massages, facials, and body scrubs that incorporate the latest techniques and ingredients to leave guests feeling revitalized.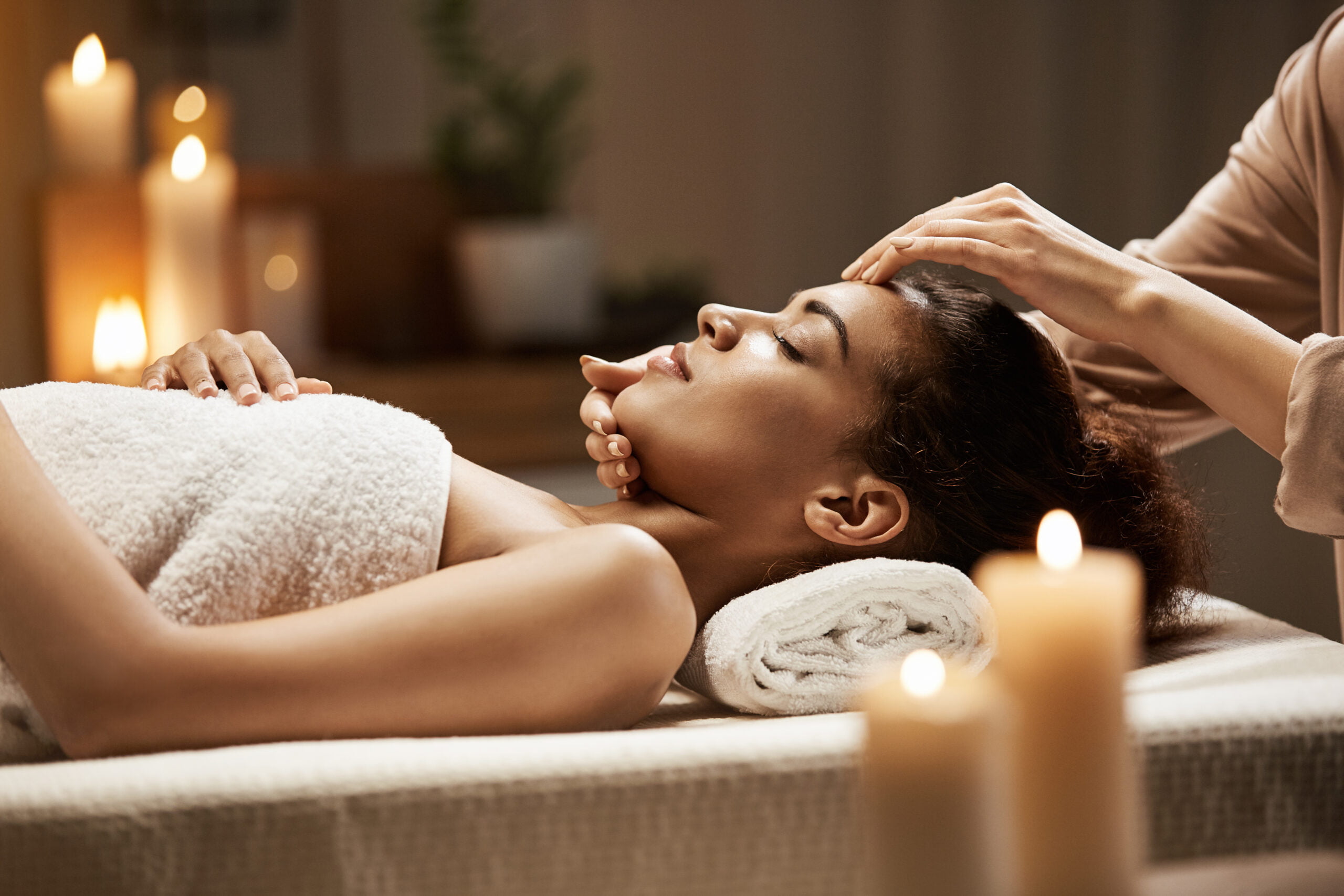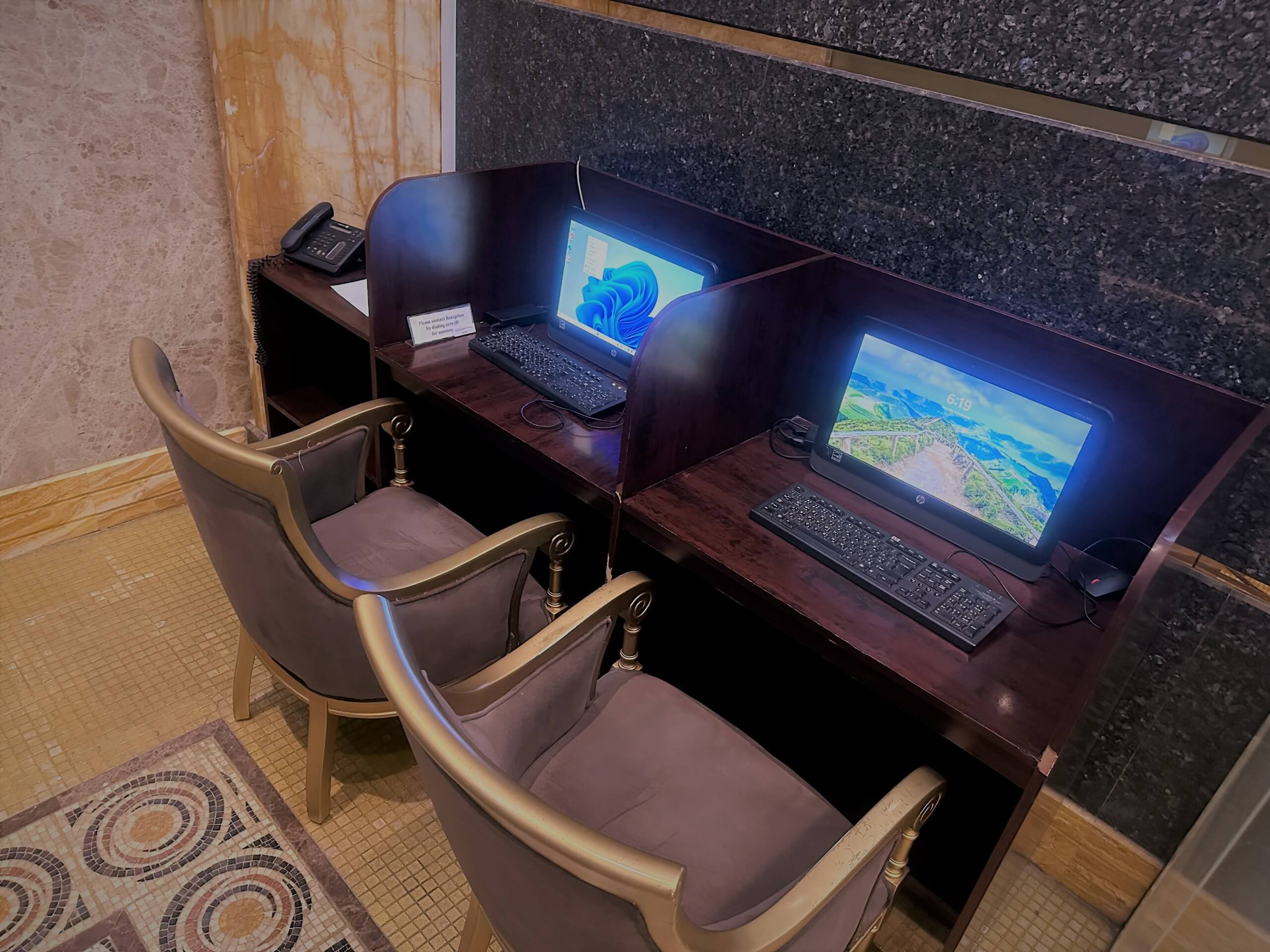 At Grand Excelsior Hotel Al Barsha, we understand the importance of staying connected and productive, even when you're away from the office. That's why we're delighted to introduce our state-of-the-art Business Center, where your professional needs are our top priority.