Accommodation at Grand Excelsior Hotel AlBarsha
Rooms & Suites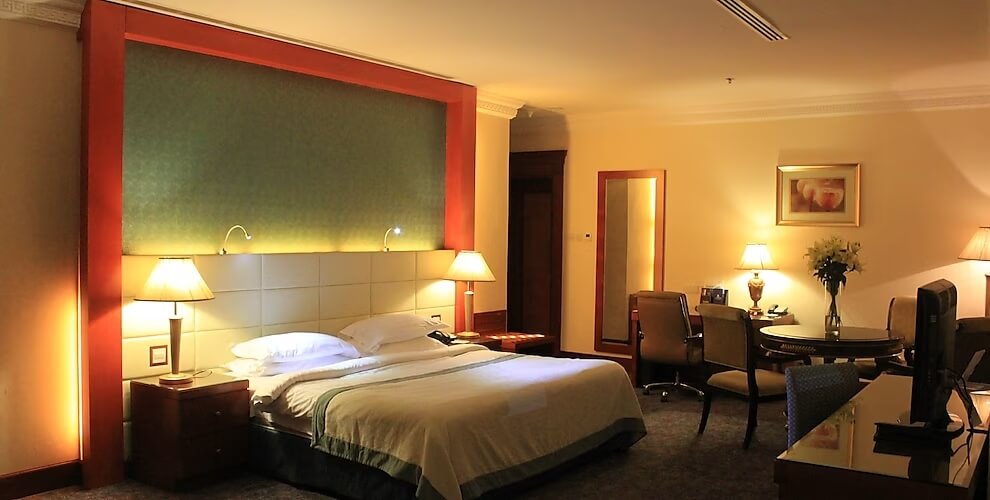 The Executive Room at Grand Excelsior Hotel Albarsha offers stylish and comfortable accommodation for business and leisure travelers.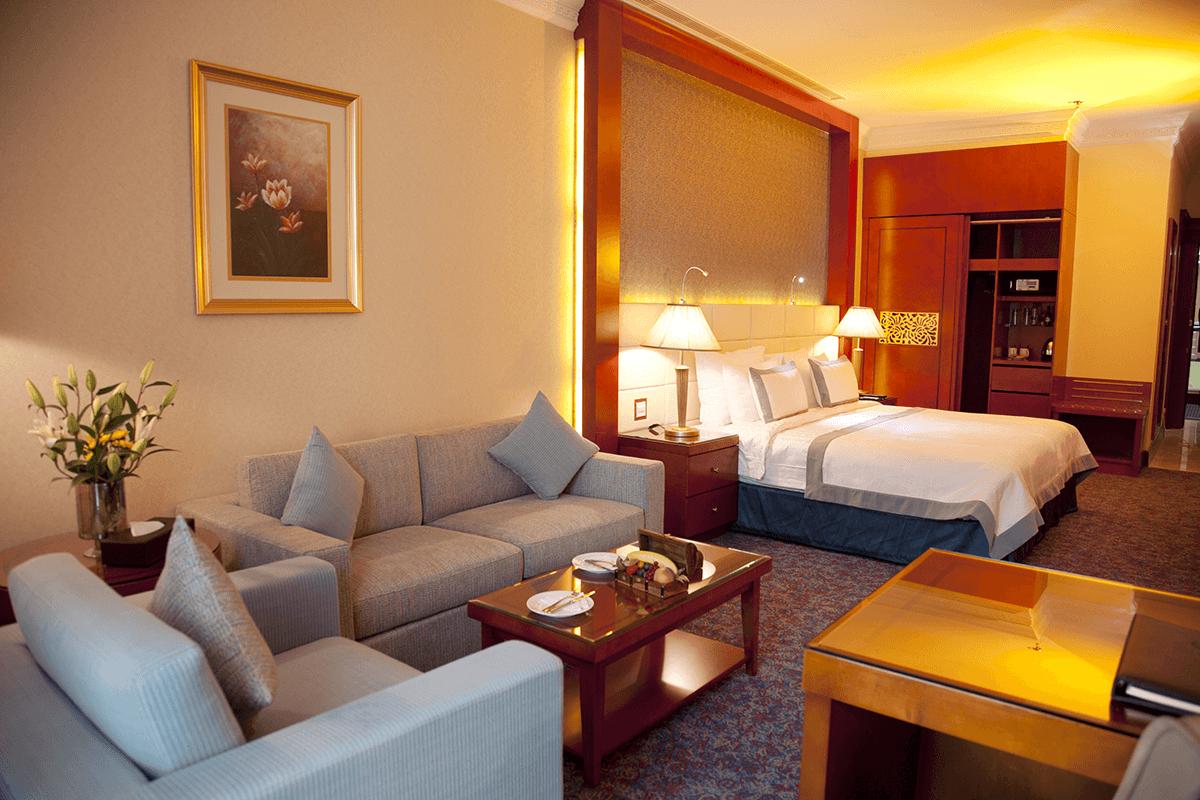 Deluxe rooms can accommodate two adults and two children under 12 years in existing bedding and can be connected to a one-bedroom suite.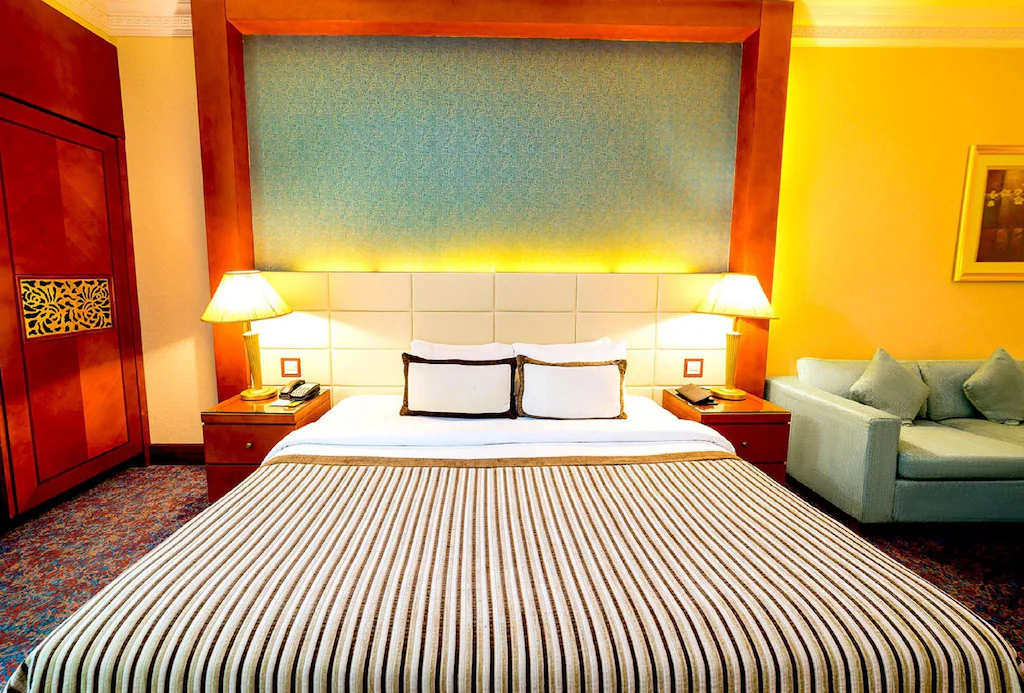 The Superior Room at Grand Excelsior Hotel Al Barsha is a spacious and comfortable accommodation option designed to provide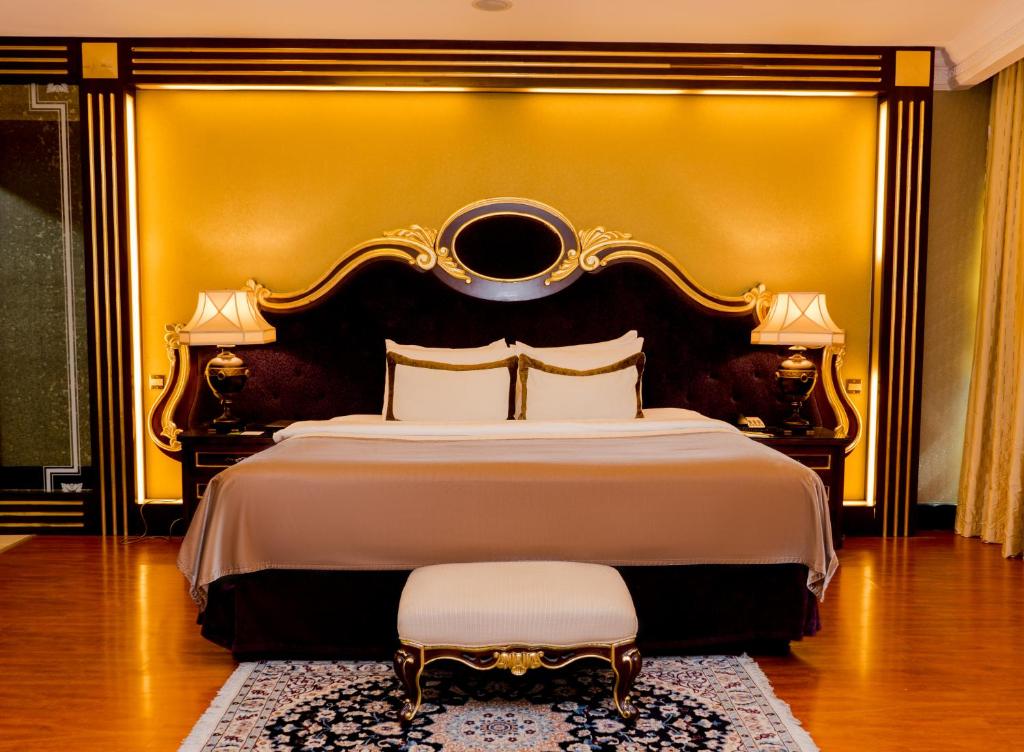 The luxurious one-bedroom Ambassador Suite offers between 75sqm and 90sqm of space divided between the bedroom and living room.